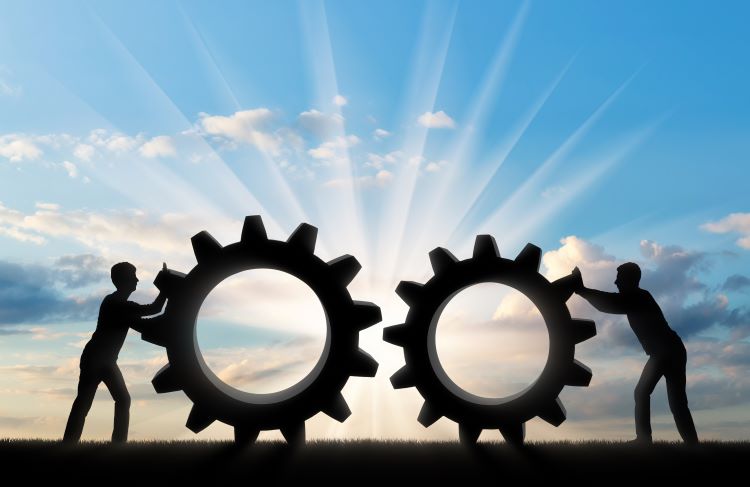 The 21st century has ushered in an age of creative risk sharing business models that are centered on the idea of people forming as a collective group to spread risk across a larger population. The practice of risk sharing or "risk pooling" gives groups greater buying power allowing them to purchase group health benefits at a better price point.
A group captive is one more way in which businesses have been coming together to provide quality health benefit to their employees, keep their health benefit cost down and mitigate risk for their companies.
What Is a Captive?
A captive is an insurance company created to insure the risk of its business. Captive arrangements can be structured to insure the risk of one primary group or multiple groups, which is legally defined as a "group" captive. In this type of model multiple employers join together with other like-minded employers to establish a captive allowing them to provide health benefits for their employees while insuring the risk of the group as a whole. Profits and losses are then shared among the captive owners, who are participating members.
Most captives are actively managed by a captive manager who runs the daily operations of the group, provide guidance and advise and helps the group owners navigate the ins and outs of the insurance industry.
How Does a Captive Work?
Many employers chose self-funding as a means of moderating the rising costs of providing healthcare benefits. When a company chooses this insurance option, it pays for its employees' medical costs directly, rather than purchasing a traditional health insurance plan from an insurance company.
This gives the company greater transparency and control over their health benefits plans. It empowers employers by allowing them to create health plans that work best for their company's individual needs, and by giving the employer a clear picture of how their health benefit dollars are being spent.
To prevent dramatic losses from high-dollar insurance claims, companies who choose to self-fund their employee health plan will purchase additional stop-loss insurance, which covers the cost of claims above a certain dollar amount.
Employers who join a group captive come together to add an additional buffer between their stop-loss insurance and direct payment of their employees' medical costs. The collective group of employers act as an insulating layer by sharing their health risks across a larger group of employees than they could expect to do while operating independently.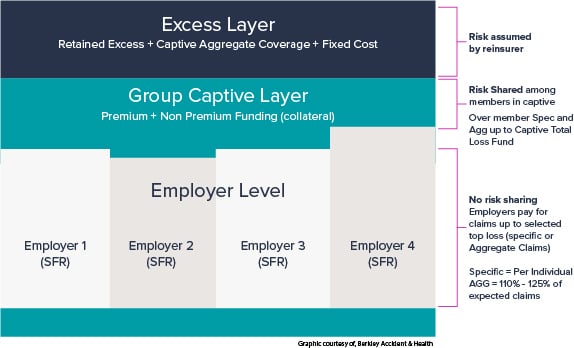 Being a part of a larger entity also gives group captive participants greater buying power when it comes to negotiating with third party administrators and service providers.
Why Join a Captive?
A captive insurance group represents a long-term risk management strategy for employers that allows its group members to:
Share in the benefits of self-funding their company's insured health plan

Increase the transparency of their health benefits spending

Implement true health risk management strategies specific to the group's population

Reduce volatility related to rising health care costs

Spread the risk of each employer over the larger group structure

Work directly with a captive manager who will guide the group in day-to-day operations and ensure the best practices for health risk management

Enjoy a greater sense of ownership of their company's self-funded health plan
Reduce inefficiencies and excessive charges inherent in the traditional health insurance market
Joining a group captive isn't right for every business, but for a company with the right characteristics and goals, it is an innovative option to consider as a risk management strategy.