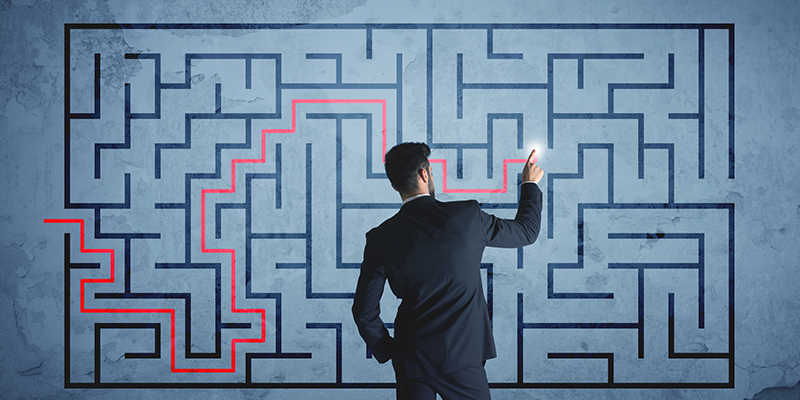 Eventually, whether by your choice or circumstances outside of your control, you will end up exiting the business you worked to create. And research proves that you're far more likely to exit on your terms and as you wish if you work with an exit advisor who can walk you through the exit planning process. Here is a snapshot of the seven-step process we use at SWBC. To start preparations for your exit, consider how you'd proceed through each step.
1. Set your exit objectives/goals
Determine your primary objectives when leaving the business and decide on the following:
Your desired departure date

The income you need to achieve your financial objectives

The person to whom you intend to leave your business

Secondary objectives, such as taking care of certain employees or continuing a family legacy
2. Quantify your available resources
To accomplish this, you need to know these numbers:
What your business is worth

Likely cash flow both while you're running the business and after you leave

Income you expect to receive from your non-business investments after you leave your business behind
3. Focus on business value
Work with your advisor team to make actionable plans to:
Increase the value of your ownership interest

Protect the business value you've already created

Minimize income taxes now and after your transfer of ownership
4. Consider sale to third-party
If you wish to sell to a third party, you need a plan for maximizing your cash and minimizing your risk and tax liability.
5. Consider transfer to insiders (co-owners, family members, or key employees)
If you decide to transfer your ownership rights to people close to you, remember to enforce these conditions:
You will not lose control of the business until you've collected your price in full

You will rely on guidance from your advisor team to pay the lowest allowable amount in taxes
6. Develop a contingency plan for the business
Regardless of how you plan to exit, you'll want to provide for others who depend on your company's survival as well. To accomplish that, you must ensure that the business survives even if you do not.
7. Develop a contingency plan for your family
Provide for your family's financial well-being and continuity should you die or become incapacitated. Be sure to include contingency plans that cover the time both before and after your ownership transfer.
Whether you ultimately decide to sell your business, transfer your ownership to friends or family, or exit in another manner, you don't want to leave anything to chance.