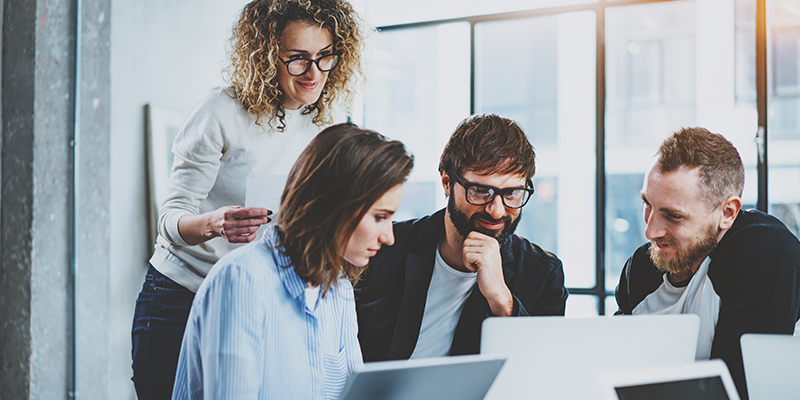 Exit planning is complex. Between establishing your exit goals and transferring your business, you'll attempt to build business value, find an appropriate successor or buyer, navigate taxes, and keep your key employees happy enough to stick around, just to name a few tasks. With so many considerations and activities surrounding your business exit, it's smart to consider creating an advisor team.
No single advisor possesses the required expertise to create and implement all of the activities required in a typical exit plan. For the best chance at exiting your business on your terms, you'll likely require the services of several advisors in different fields. Here are some of the parties your team will probably grow to include:
Certified public accountant (CPA)

Financial advisor

Business lawyer

Estate planning lawyer

Insurance professional

Business valuation specialist

Exit planning advisor
Depending on the size and complexity of your business and the requirements you set to consider your exit successful, you may need anywhere from two to seven different advisors on your advisor team. The advisors' diversity of expertise will work to your company's benefit.
Incorporate your existing advisors
As a successful business owner, you likely already work with and trust one or more advisors. Creating an exit planning advisor team does not mean you should eliminate those advisors. On the contrary, if your current advisors have the skill and expertise to address issues around your business exit, it's usually a good idea to incorporate them into your advisor team. After all, the hope is that they know your business better than a new advisor would.
What makes a good advisor team member
The advisors on your team will have different responsibilities—and therefore different ways to judge whether they're "good" team members. However, here are five general qualities you want to see in every advisor on your team:
1. Known expertise
Best-of-the-best advisors focus on addressing specific planning or transactional issues related to their in-depth expertise. They are the known experts in their fields.
2. Collaboration
Advisor team members must work well with other advisors. They should contribute to the group discussion and offer constructive feedback to other advisors.
3. Timeliness
Exit planning depends on established deadlines. Only the timeliest advisors should make the cut for your team because the correct implementation of your exit plan depends on your team's timeliness.
4. Willingness to learn
There's no room for stubbornness on an exit planning advisor team. Prospective advisors must be willing to learn about the exit planning process and their roles in it. At the end of the day, advisors represent your interests.
5. Willingness to put in time
Before and after they join your team, advisors must understand that brainstorming with you and other advisors is a necessity. Spending time with you and fellow team members gives them the insight, priorities, and direction required to develop planning solutions.
How to find the right advisors
There are several ways to construct an advisor team. The best way to find necessary team members is to ask your existing advisors for referrals and recommendations of advisors with specific knowledge and expertise. Another option is to seek out each team member individually, holding interviews with each over weeks or months. Finally, you could ask friends or friendly competitors for recommendations.
Throughout years of working with clients in business and exit planning, I've found that business owners experience the best results exiting their businesses when they've consulted multiple advisors with proven track records of success.
Download our whitepaper to learn about the best process for planning your inevitable business exit.
Information from Business Enterprise Institute.